Hit or Miss? 2020 Kitchen Trends
Though the entire white kitchen is probably never going to be out of style, most trends in design will make you happy by 2020. 
Think of natural elements with a hint of bright color. I know, I know.
All of the elements for the ideal kitchen in the farmhouse are carefully chosen, but you can dip your toes in the world of color without compromising the esthetical essence of your rustic kitchen.
Why not attempt to paint a nice color as haint blue on the color front of your ceiling?
Consider "sustainable" and "eco-friendly" stuff if you want to add more natural elements.
You can also think of hand-crafted tiles in material such as terracotta and cement–a perfect way to add a little more soul in your house.
1. Marble Kitchen Countertops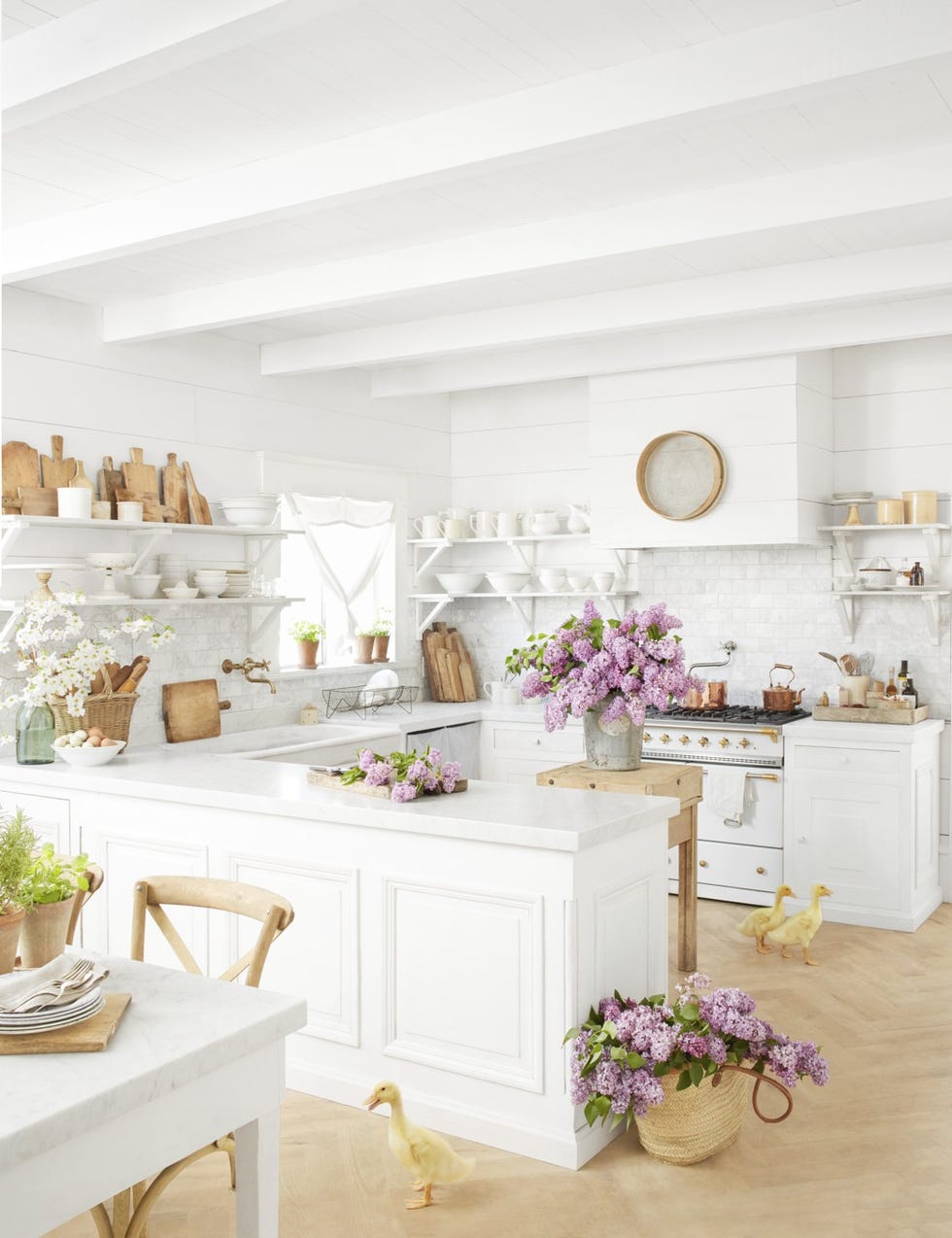 Carrara marble like will always be chic, but quartz could be a lot better suited for you and your kitchen if you are a red wine drinker.
Although the quartz looks like a natural stone, it's cheaper and less prone to stains.
2. Kitchen Wallpaper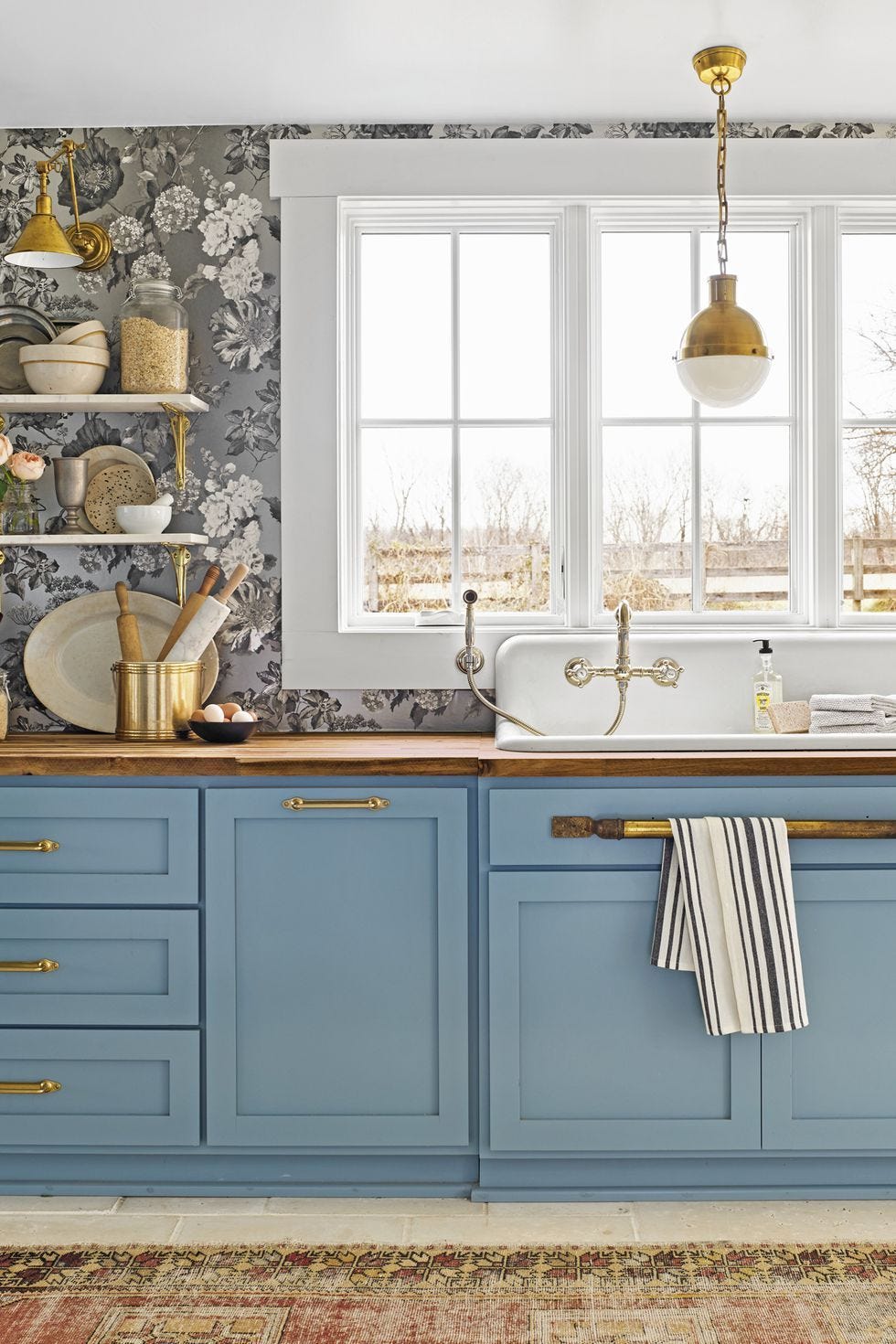 Although wallpapers in the last five years or so became less frightening for the general population, people remain unwilling to hang it in the kitchen.
If you are afraid of wallpaper permanence, seek something less permanent.
Most peel and binding papers in fashionable styles can be added and removed extremely easily.
Hot tip: Choose a graphic design that imitates the tile look.
3. Mix-Match Kitchen Metals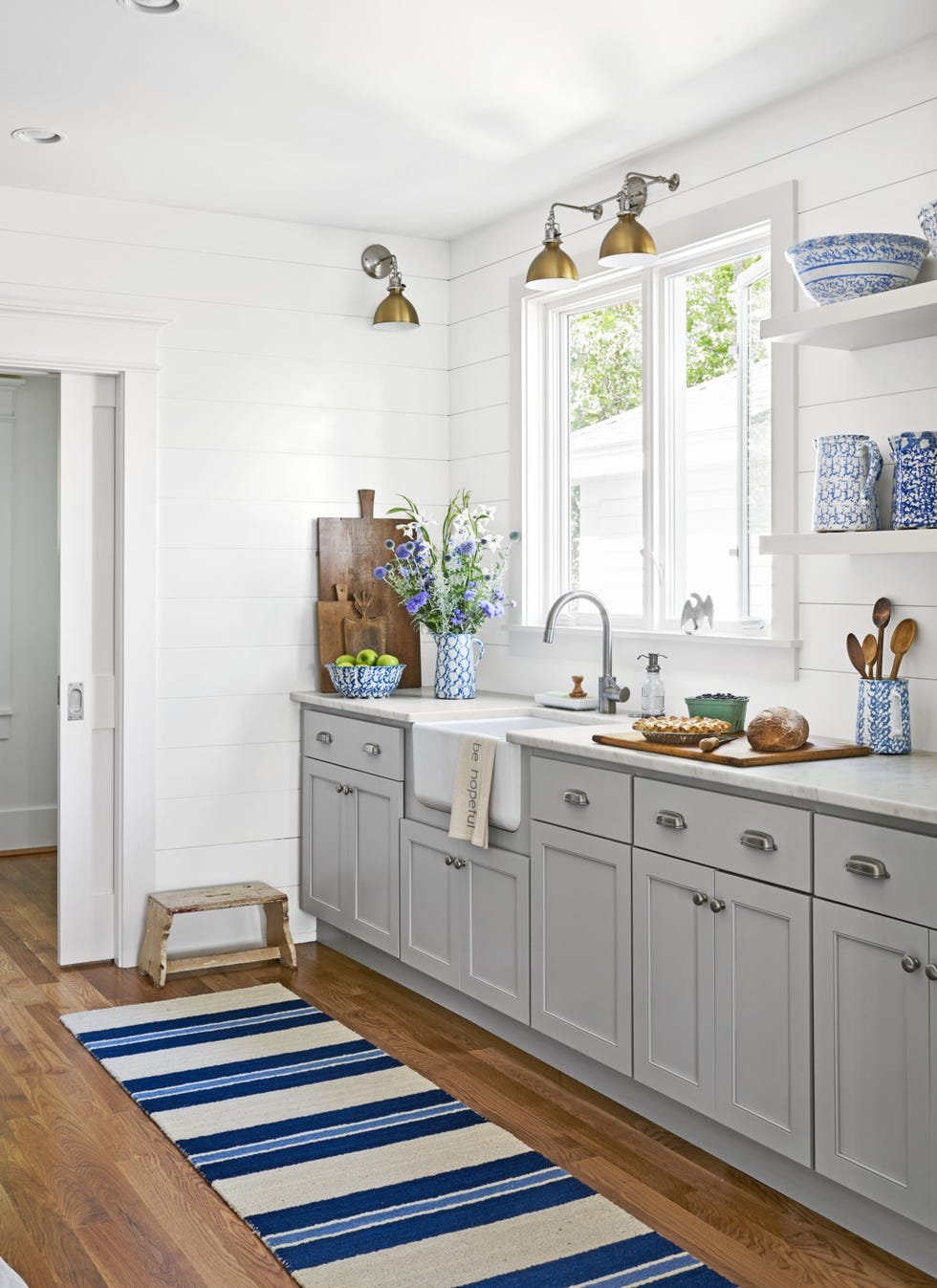 The year 2020 is not about being matchy-matchy—and that goes double for your heavy metals.
Choose a nice nickel for your knobs and then go with a cool brass or matte white for your faucet.
Choose a whole different metal for your lighting fixtures.
4. Natural Wood Tones In The Kitchen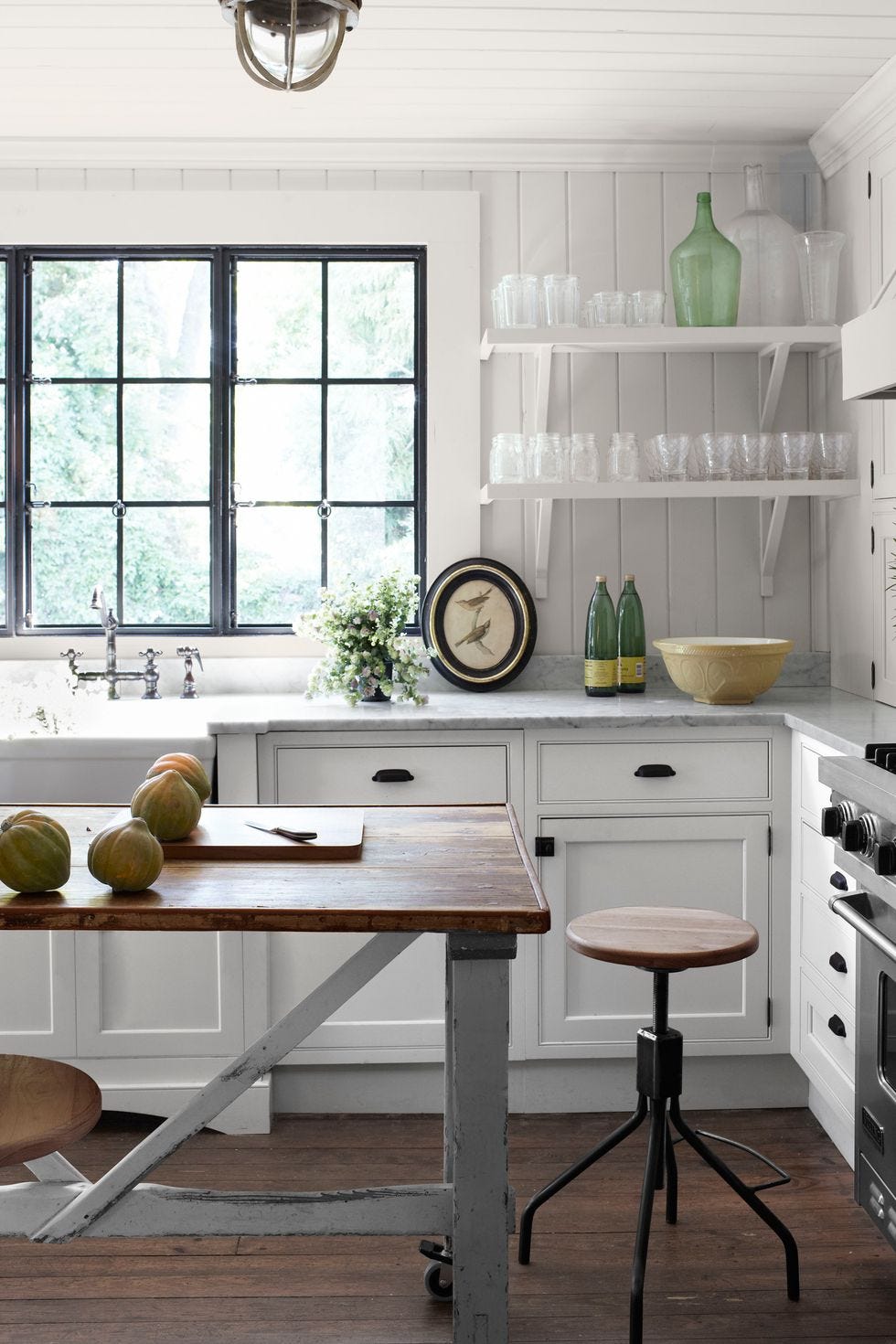 As we still see woods stained and colored, we see them in their natural state as well.
Try to add a nice, grainy wood in a kitchen island— or just the top.
Another way to test wood in the waters is to provide brown wooden shelves that look original in the house.
It will heat up any room in the kitchen, especially those bright white trends!
5. Pretty Pantries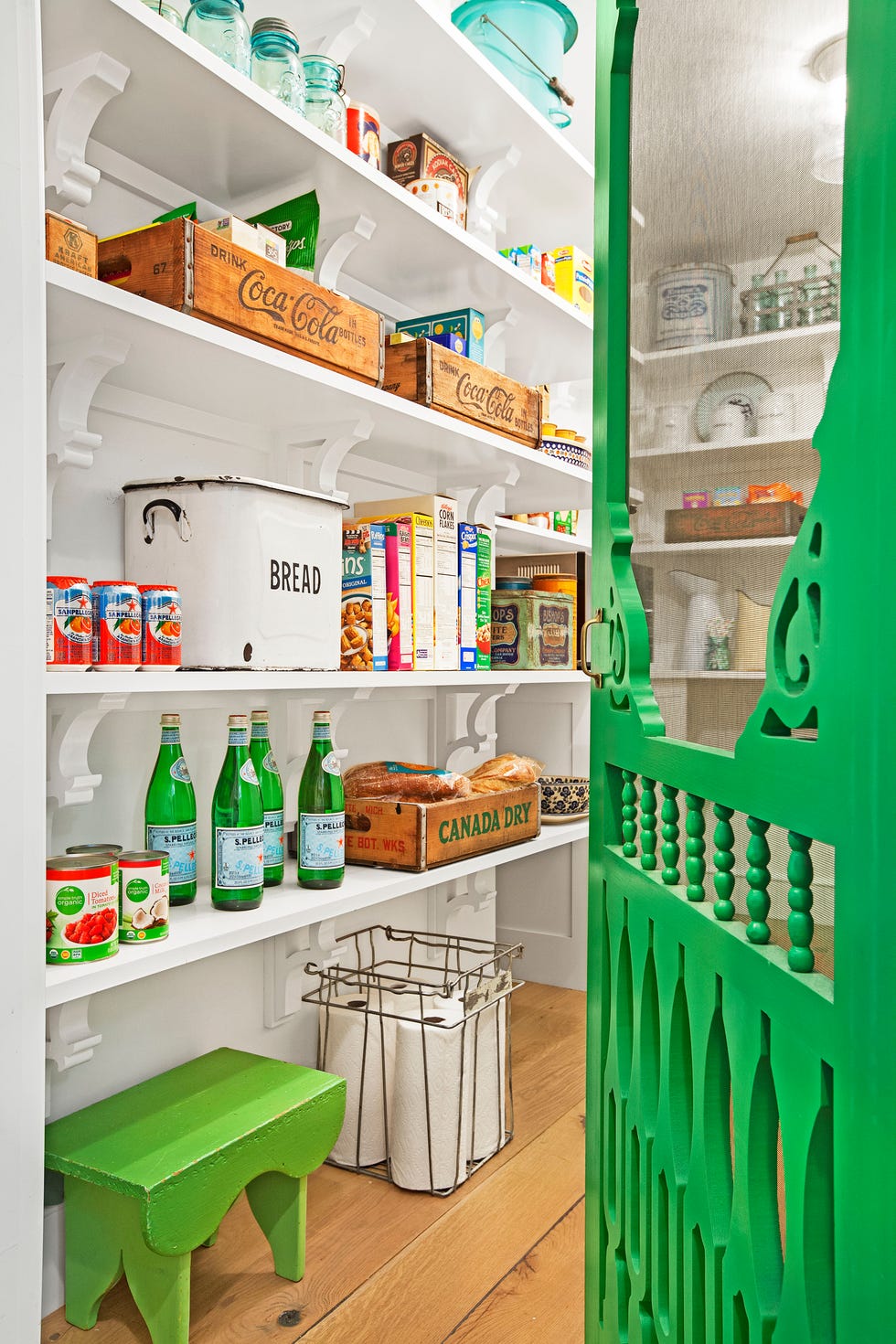 Gone are the days of having a dark little pantry to house dry goods hidden away from prying eyes. 
The kitchens nowadays boast spacious cupboards with plenty of racking for your grains.
Do you want to show your organizational skills?
Finish the pantry space with a screened, eye-catching porch door, such as a luminous green hue.
Somehow, the key to a lovely and dainty kitchen is on how you arrange it.
To give you access to everything you use every day, arrange and organize your drawers. 
You can also upgrade your kitchen easily by cleaning up your worktops.
Speaking of tools, does this situation sound familiar to you? You have tons of heavy kitchen equipment and you have a problem (or some) on how to organize your equipment.
Or maybe, sometimes without thinking any further you place your coffee maker in this kind of position:
Do you always have to deal with moving heavy machinery in your kitchen when you need to use it?

I believe it slowly becomes a pain in the ass, right? Seeing that some people, especially women find it hard to move heavy things.

Even if you are too lazy to move your coffee maker and you want it to be placed as it is, when the machine starts heating the coffee, the smoke that comes out of coffee maker will damage your kitchen cabinet gradually.
You surely don't want to harm your $2000 kitchen cabinet, right?
Why don't you try this tool? It will put your kitchen life at ease.
Are you ready to say goodbye to all your complaints?
NO MORE "It's heavy, my lazy ass don't wanna move it!" or
"I'm terrified this smoke will damage my precious kitchen cabinet!"
This sliding tray would totally save your life in the kitchen.
Your best pal to have awesome assistance in the kitchen!
Sometimes, we only need a hand to help us do our kitchen activity, especially when it comes to moving or organizing our appliances.
Now that you consume some useful information and you start processing and possibly thinking, "Why should I buy this product? How will this benefit me in the future?"
To convince you more, there are some points that I'm gonna emphasize:
It's reliable to hold assorted appliances and fit under cabinets or upon countertops.

Utterly effortless. The slide is functioning so well and glide smoothly

Safe to the dishwasher and clean it easy
Our coffee pot mat eases your burdens with up to 25 lbs of all kinds of cookware.
I'll tell ya, this is one of the best-selling and most-wanted products in Amazon.
The good news is, this product is on sale right now!!
You can get it for only $12.99
Hurry and grab yours now! There's no time to lose!